Hooked Monster Fishing Game
How To Play: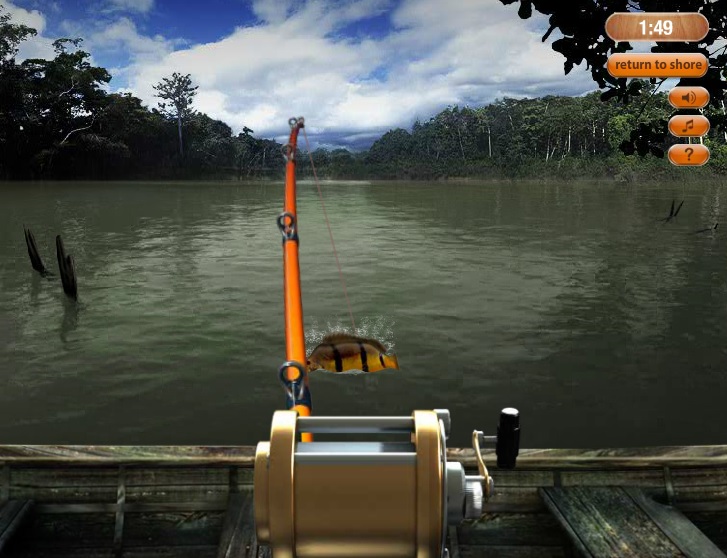 First you can fish in the Amazon river then after you complete the Amazon river you can unlock the Mekong river and Deep sea. Hooked monster game is one of the best fishing games on internet for online play. Playing Hooked monster fishing game and relax.
Instructions: Use mouse to play.
Other Games Like Hooked Monster Fishing Game